These ones are my favorite! They are all named after dances!
There are 12 polishes in this collection; 8 with colored bases and 4 top coats.
Promo pics: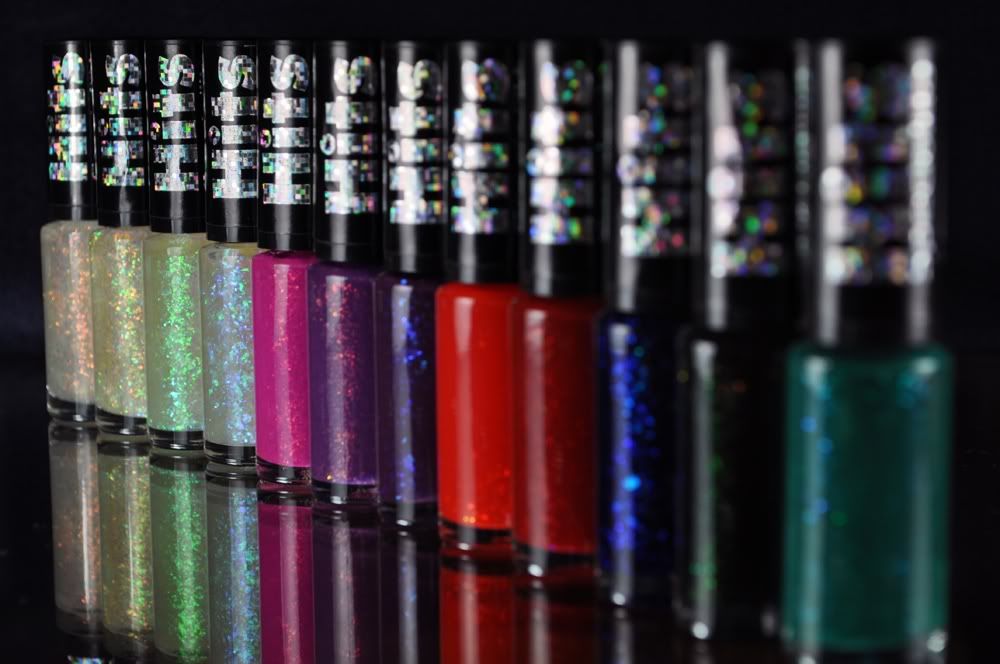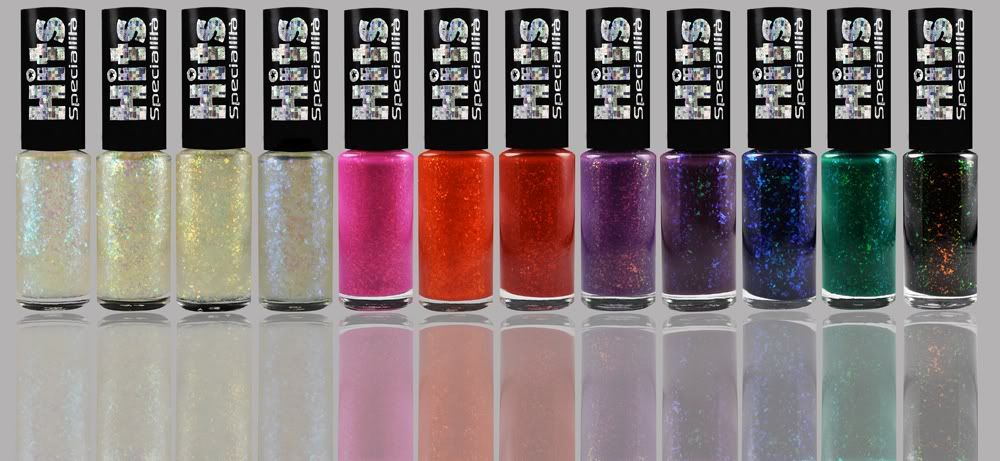 From left to right: Jazz, Lambada, Cha-cha-cha, Valsa, Salsa, Hula, Flamenco, Foxtrot, Cancan, Twist, Samba e Tango
Color descriptions:
Jazz: green flakies leaning to blue, with green being the dominant color.
Lambada: flashes green, gold and orange.
Cha-cha-cha: gold/orange flakies sometimes leaning towards green.
Valsa: blue and green flakies, blue being the dominant color.
Salsa: pink base with gold and orange flakies.
Hula: orange base with yellow/gold/orange flakies.
Flamenco: red base with orange and gold flakies, sometimes leaning on green.
Foxtrot: purple base with green/orange/gold flakies.
Cancan: dark purple base with green and blue flakies.
Twist: *MY ABSOLUTE FAVORITE <3* dark blue base with green and blue flakies. (here's my swatch).
Samba: green base with green flakies. I think this is really different!
Tango: black base with orange/green/gold flakies.
for further nail swatches please refer to Tudo Sobre Esmaltes post here and here.